Gordon Poultney Album
National Service 1976 - Internal Affairs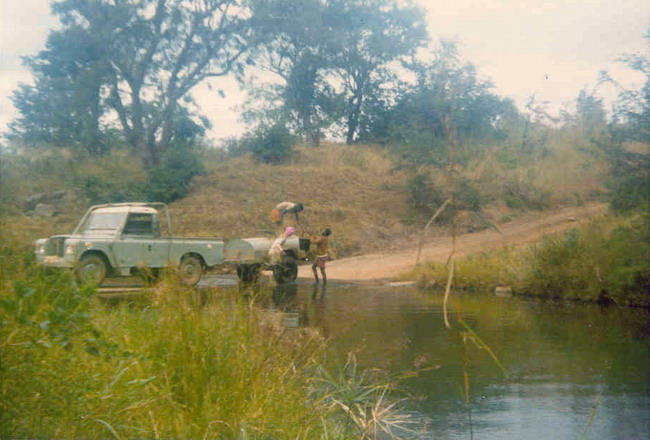 When I got to Pachanza it was a fairly new Keep and despite having water tanks up, they had not yet drilled a
borehole to supply water. So each day we had go to a nearby river and get the water supply for the day in
a bowser. The bowser was parked near our makeshift shower unit - a brick enclosure with a 44 gallon drum
on a stand. One had to be pretty dirty to stand a cold shower although it was usually welcome after a long day
out on foot patrol. The big galvanized metal tubs were for doing the laundry in.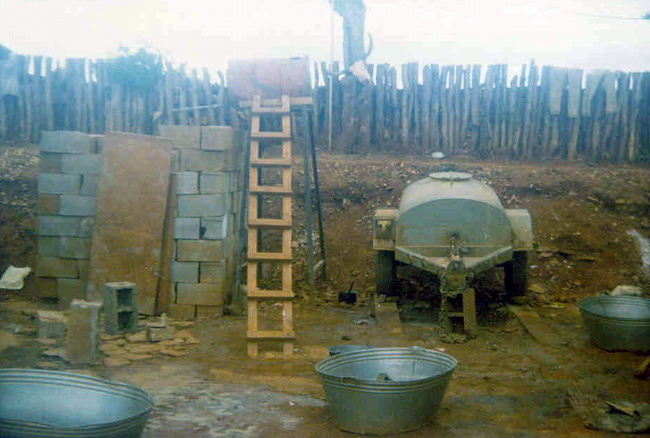 Previous Photo Back to Album Next Photo