Gordon Poultney Album
National Service 1976 - Internal Affairs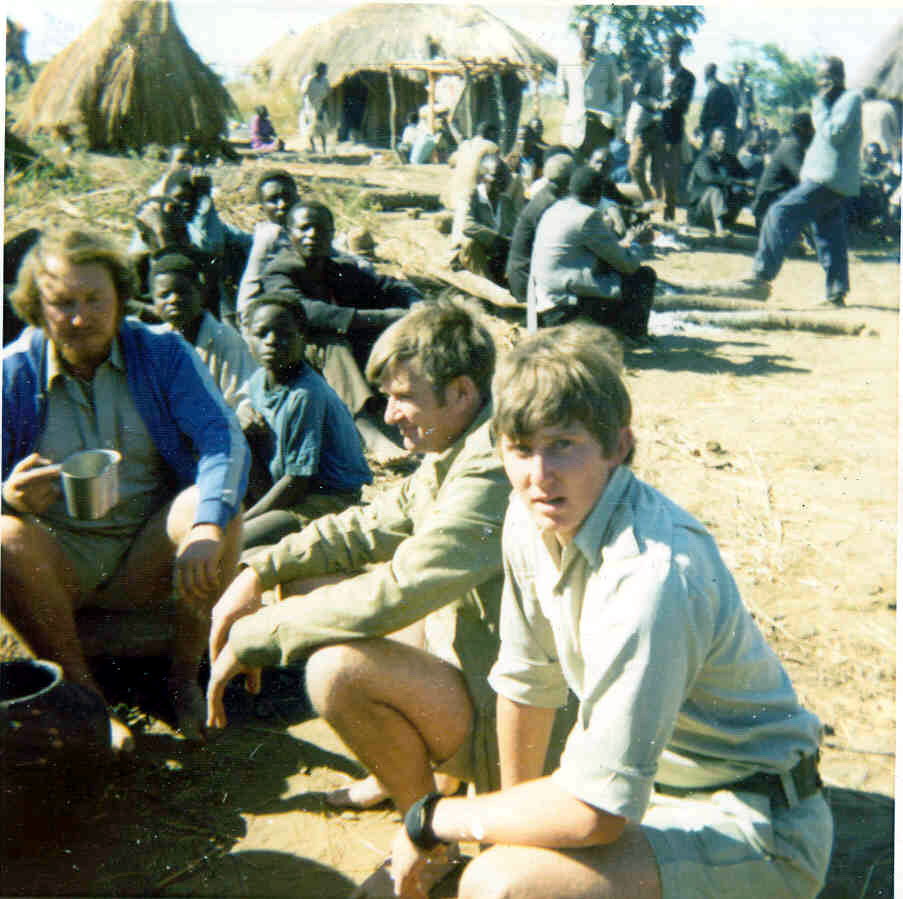 On July 13, 1976 spirit medium Parengeta (Mawonda) held a spiritual meeting with the Pachanza locals
in the village of Chief Dotito. We were also invited and here (from left) Ian MacFarlane,
Ian McLaurin (a Vadette on call-up) and myself partake of the beer brewed for the event.
By tradition we were not allowed to wear shoes and had to leave our weapons outside the
village. Below Ian MacFarlane dances with the locals and some of the DAs to the beat of the
spiritual drums.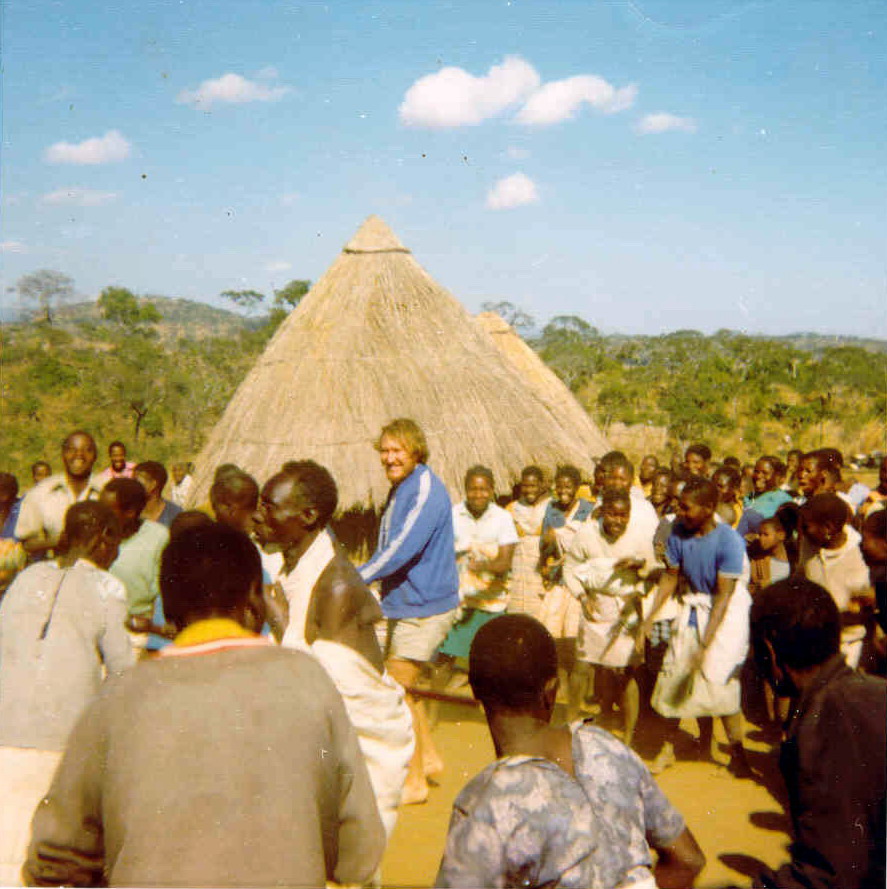 Previous Photo Back to Album Next Photo