Gordon Poultney Album
National Service 1976 - Internal Affairs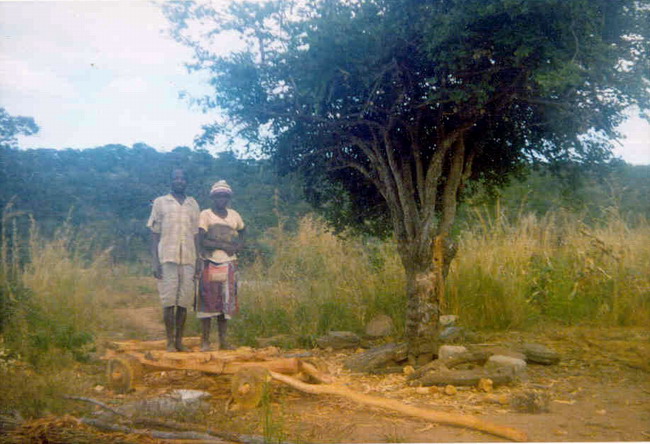 On foot patrol one day we came across this local who made simple wagons entirely out of wood, including the wheels.
He was delighted to have his photo snapped with his latest unit and his wife standing with him.
Of course I nicknamed them Fred and Wilma !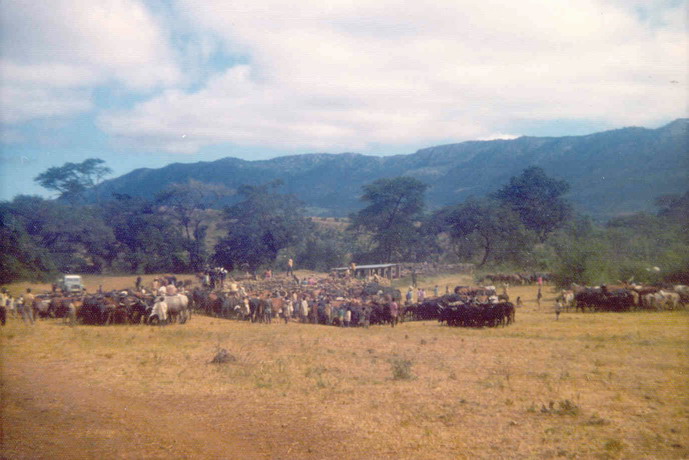 Another of our duties was to provide protection for and monitor the weekly dipping of all the cattle in the
Pachanza area. It was compulsory for all cattle to be brought each week - some 1,400 in total.

Previous Photo Back to Album Next Photo