Gordon Poultney Album
National Service 1976 - Internal Affairs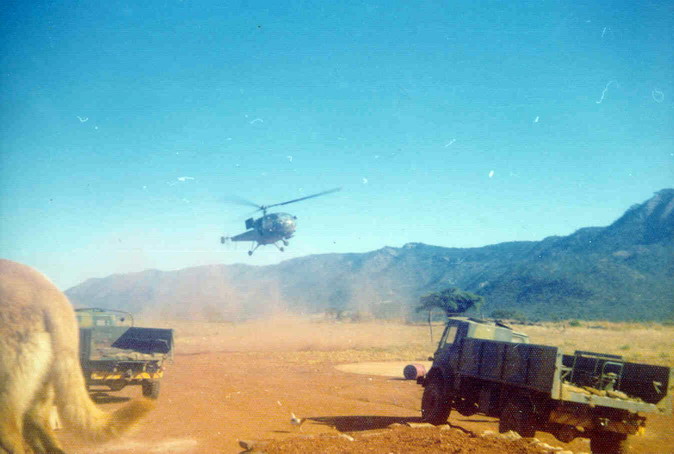 Pachanza had a helicopter pad, air strip and a supply of avgas in drums inside the keep so were regularly
visited by the air force for re-fuelling during major contacts or operations in the area. Here the choppers
with RLI Fireforce stop in on two different occasions to fill up. Note the dog's butt in the top photo
- that was Tanu, Dave Dodds' faithful hound.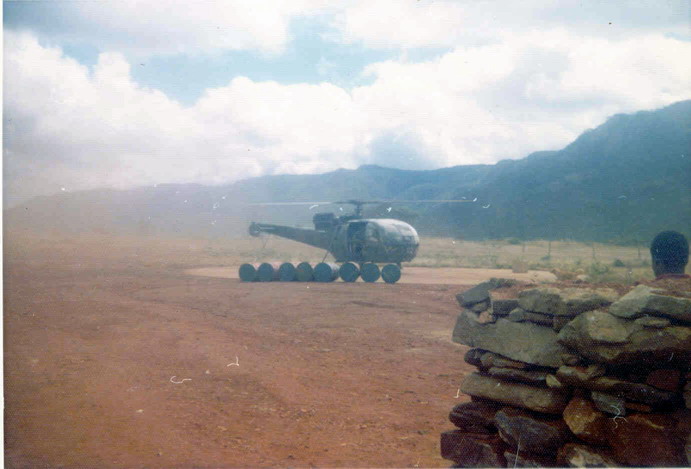 Previous Photo Back to Album Next Photo