Poultney Family Album - Mexico December 2004

This is the main entrance to the resort - Grand Velas. The palm frond thatched roof is quite spectacular - it's peak is as tall
as the main building which is 8 floors high ! This resort is in Nuevo Vallarta - north of Puerto Vallarta itself - and near Paradise Village.
It is a fairly new resort, having opened in 2003, and was recently named a Leading Hotel of the World in league with Meikles Hotel
and Victoria Falls Hotel in Zimbabwe.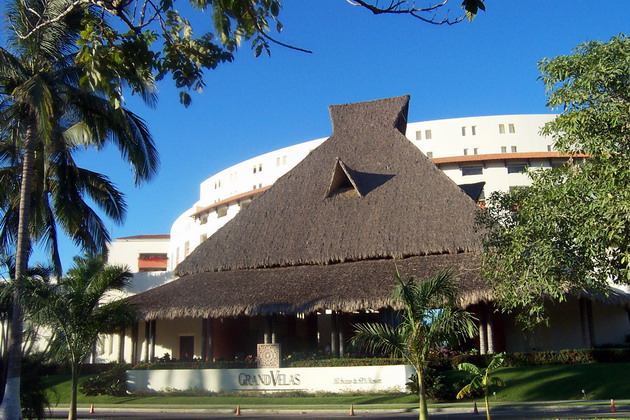 Relaxing in the front hall just after arrival - everyone beaming with excitement of seeing the place !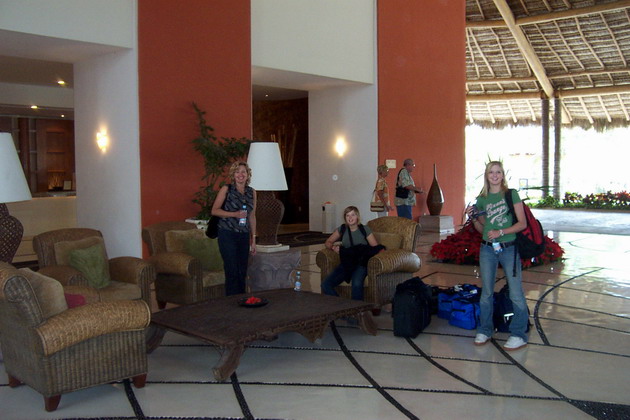 Christmas poinsettias (small potted plants in North America) were used throughout the resort for decoration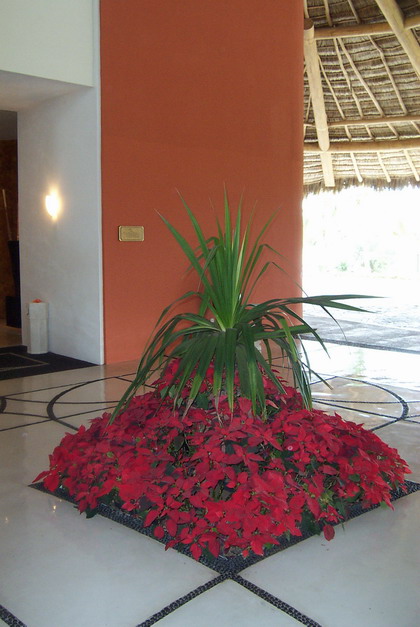 Previous Photo Back to Album Next Photo