Poultney Family Album - Mexico December 2004

The Azul restaurant where we ate most of our meals. Again a beautiful thatched roof with .....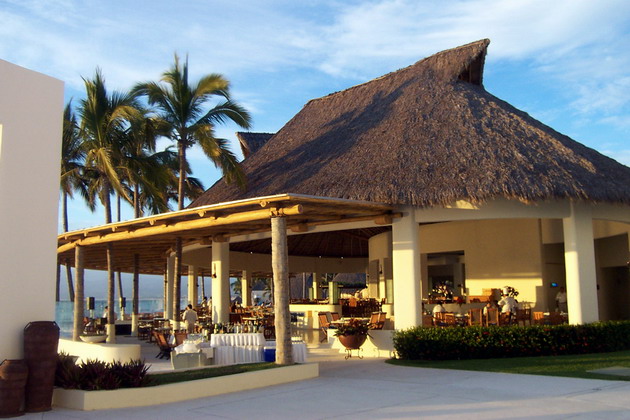 ... a lovely view over the sea and very attentive service. Note the palm trees going straight through the roof !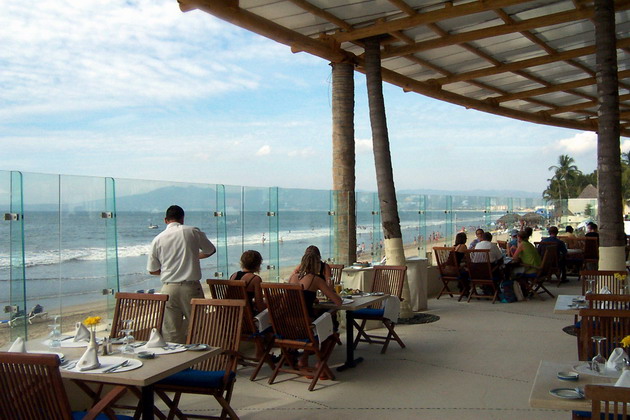 The wine and beer flowed at meal times ......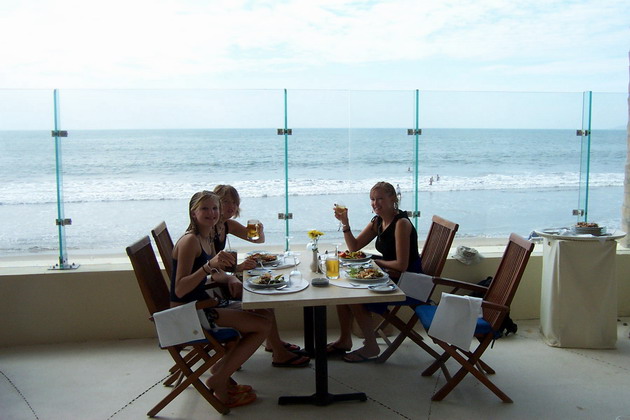 ... and the food from the buffet was always top class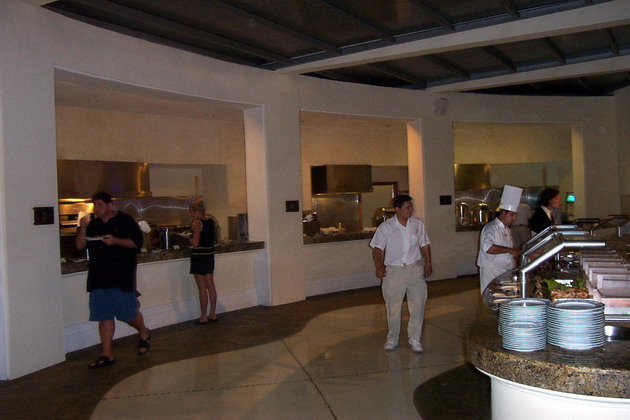 Previous Photo Back to Album Next Photo