Poultney Family Album - Mexico December 2004

The lounge area of our suite with the bedroom through the "hatch" on the right .....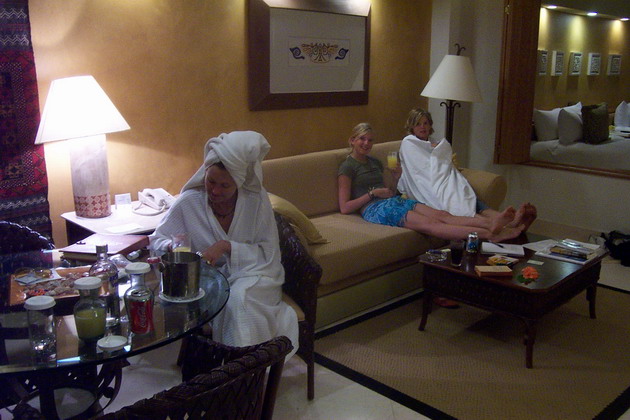 ..... where the girls liked to relax and watch TV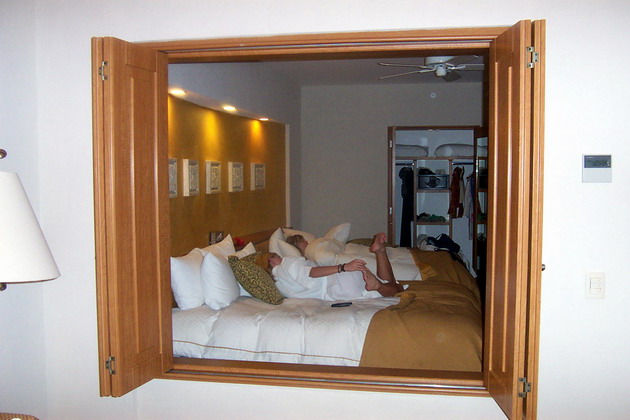 A few times we ordered room service - available 24 hours and included in our all-inclusive package !
Service was impeccable - as you can see even for a basic breakfast of cereal they did the whole silver service deal !!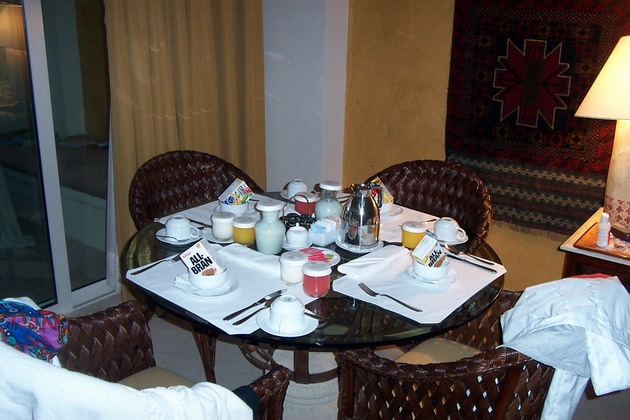 Room service supper one evening.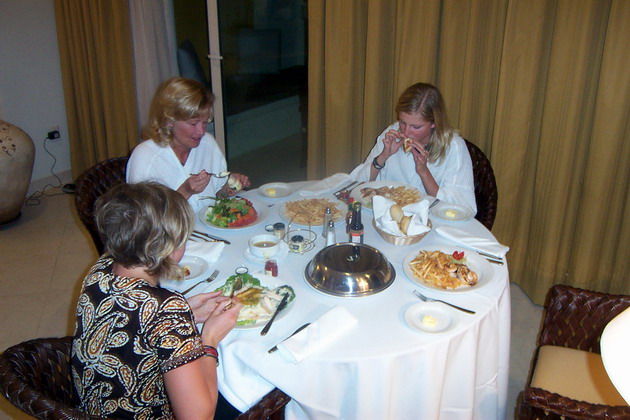 Previous Photo Back to Album Next Photo