Poultney Family Album - Mexico December 2004

There were two formal restaurants in the hotel where we could book for dinner - also included in our package.
Here we are eating in Frida - the Mexican specialty restaurant. Food and service impeccable - we've
not had an experience like it since our days in African hotels.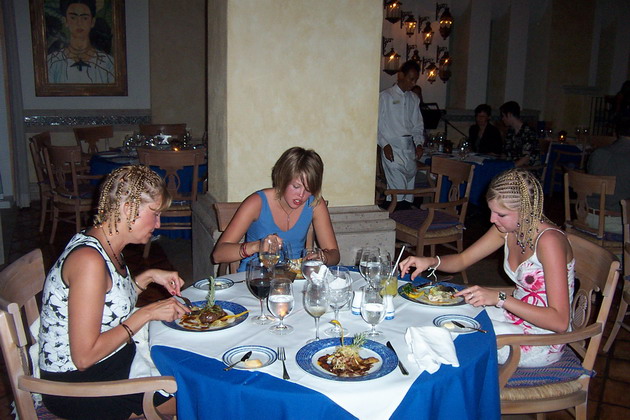 The girls took a scuba diving lesson in the hotel pool but unfortunately we had no time to go for real in the ocean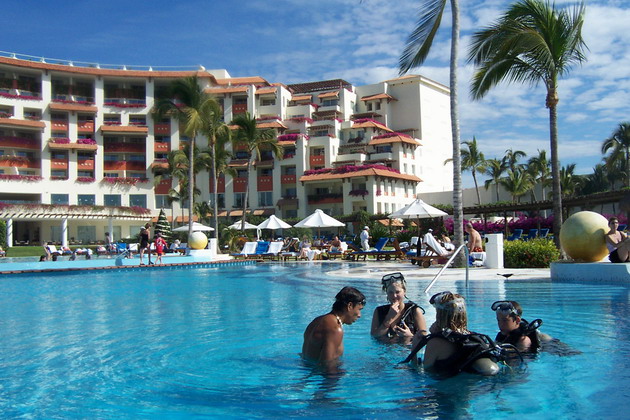 Another sunset - taken form the balcony of our room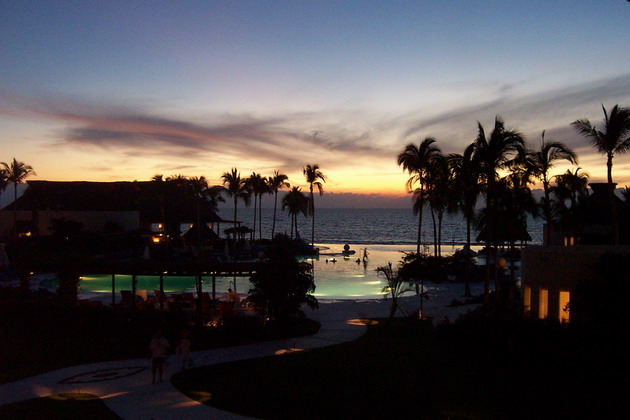 Gordon's bevy of beauties set for another posh dinner - this time at the Italian specialty restaurant !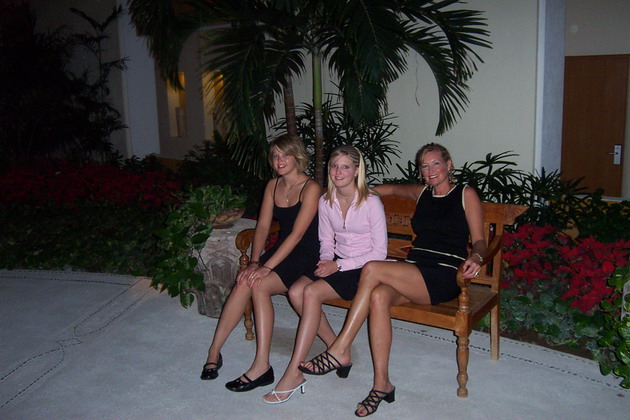 Previous Photo Back to Album Next Photo