Poultney Family Album - Mexico December 2004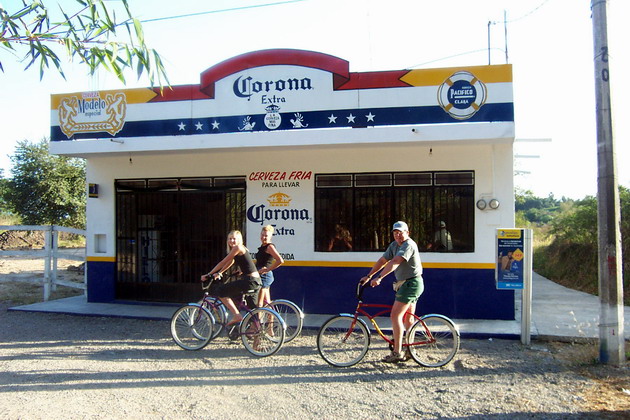 We had been eying this small beer store (above) all week and finally booked some bikes at the hotel to ride there for a beer on our last afternoon.
Unfortunately they were closed for Christmas but we ended up finding a small cantina (below) along another stretch of road.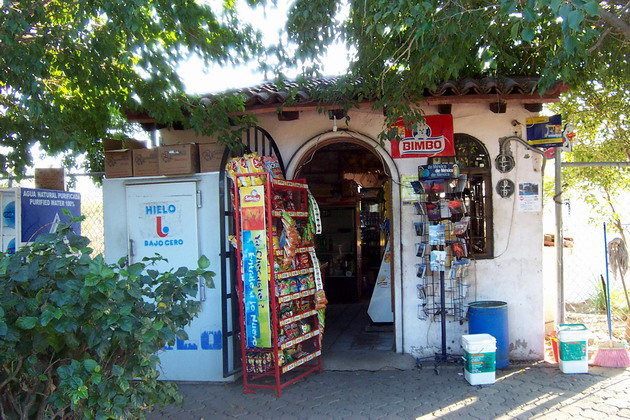 They had beer for sale - granted luke-warm as their small generator couldn't keep up with the demand - but
we had fun sitting on the sidewalk (pavement) and swigging it down !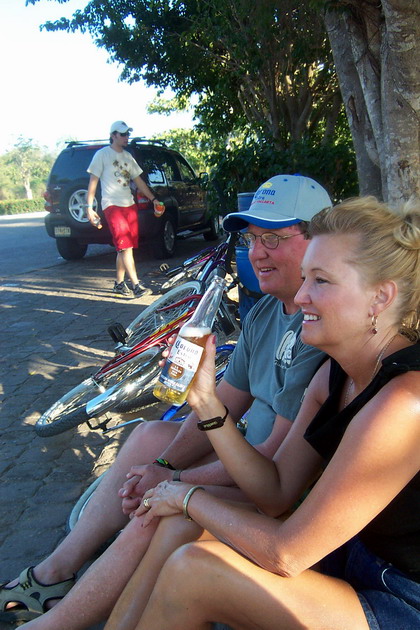 Previous Photo Back to Album Next Photo