Poultney Family Album - Mexico December 2004

An amazing view of the Puerto Vallarta coastline as we took off from the airport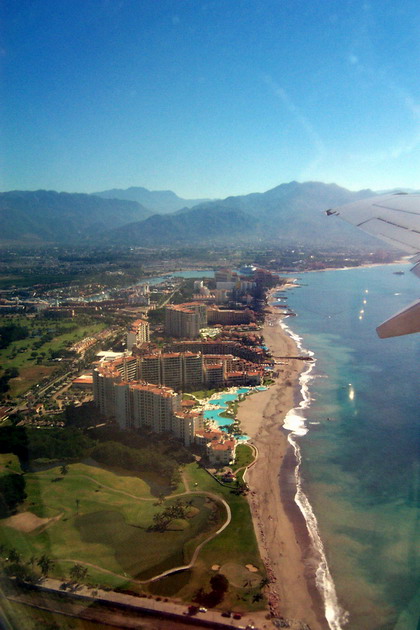 Looking down at the area where we stayed - Nuevo Vallarta. Our resort is just by the little white mark (a boat on the water)
in the middle of the photo. You can see the blue of the incredible swimming pool.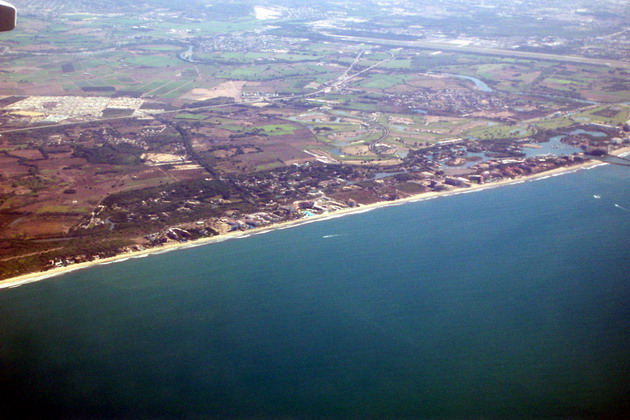 Previous Photo Back to Album