Poultney Family Album - Vernon December 2004

The initial suggestion was that we see who could stay in the water the longest. That got changed to swimming from
one platform to the other but, once we hit the water, that quickly changed to getting out as fast as possible !!
The air temperature was minus 8C and the water could only have been just above freezing !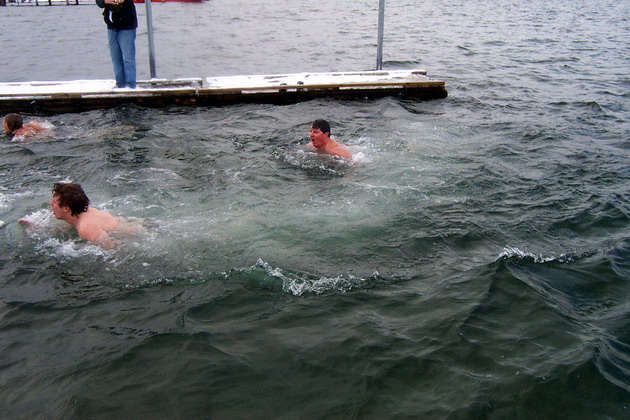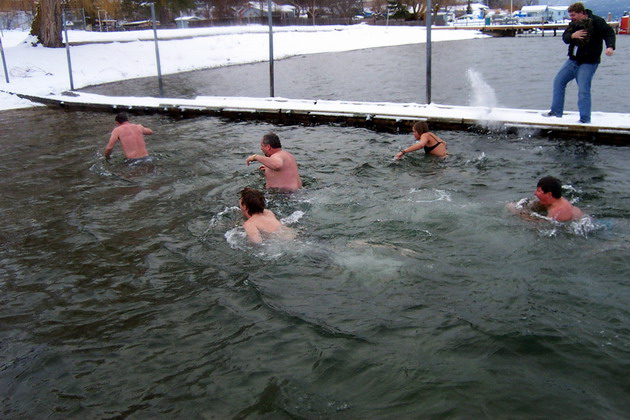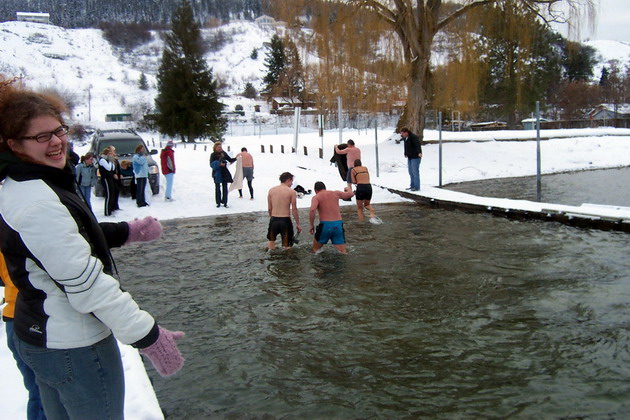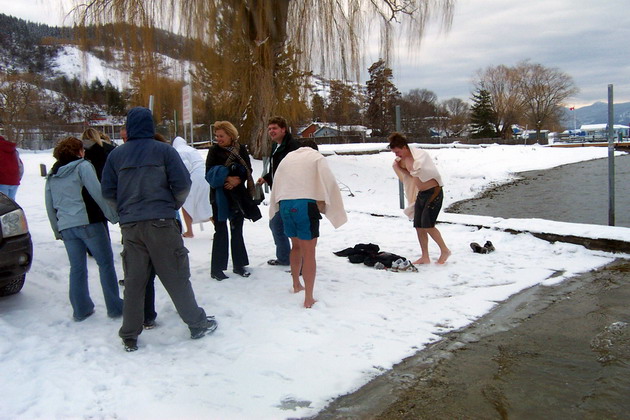 Previous Photo Back to Album Next Photo