Poultney Family Blog 2005

Photos taken into the mirrored (one-way) windows of the Earl's restaurant which overlooks the Okanagan Lake front in Kelowna.
Since the building is on a corner the individual panes give different angles and perspectives, depending on where you stand to look at the reflections in them.
It is so much fun to stand there for a while and just see what happens as the world goes by !! And I wonder what the people sitting in the
restaurant must think of the crazy guy "staring" into the windows and chuckling to himself at the fun of it all !!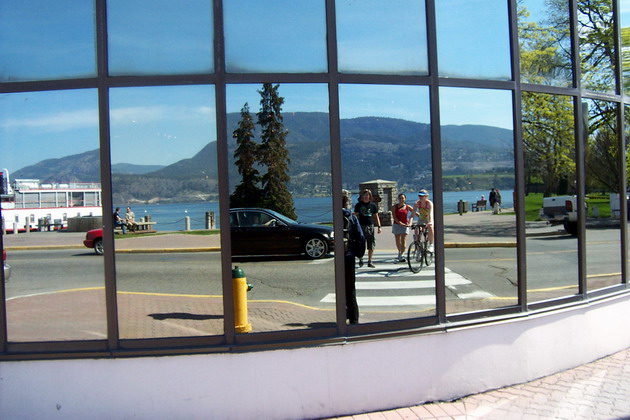 These two shots were taken from the same spot but with-in a few seconds of each other so look closely to see how the
scenes change as people and vehicles move about.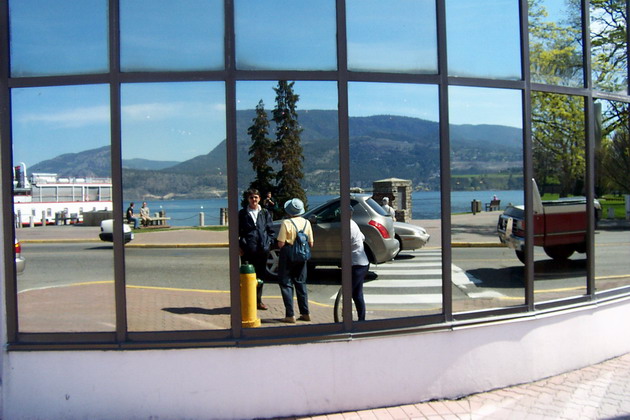 Please Press "Back" on Browser to Return to Blog