Simon Poultney Photo Album

Gordon explains to Leighton the wooden box carrying the ashes. The box was made several years ago by
Jenny's brother, Tony Tanner, in Zimbabwe and given to her as a present. It is made from African Teak
from an old railroad tie (railway sleeper) and we felt that it was most appropriate for this purpose.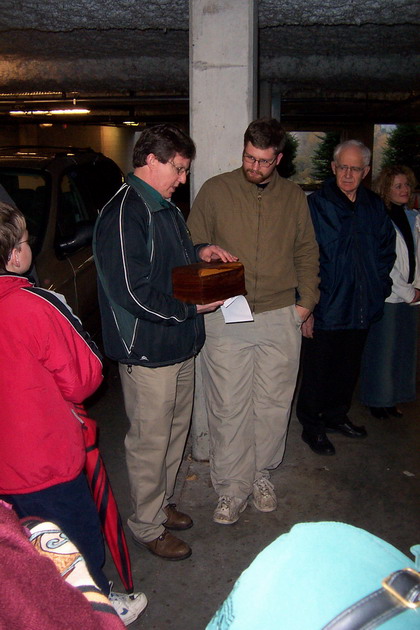 Previous Photo Back to Album Next Photo