Gordon Poultney - R.E.P.S.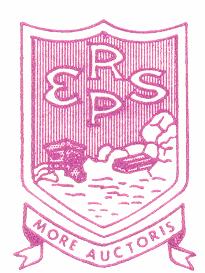 If anyone reading this page has any information to add or photographs I could publish, please let me know - let's record the history. If there is sufficient information I may be tempted to start a separate web page !

I was a boarder at Rhodes Estate Preparatory School (R.E.P.S.) on the edge of the Matopos from 1966 to 1969. Our family had had a long association with R.E.P.S. as my parents had lived at the Matopos Research Station from 1951 to 1954. My brother, David, was at the school from 1958 to 1962 so I followed in his footsteps as such. When I arrived at the school, Ian McLaren (died February 1997) was still headmaster and he left in 1968 to be succeeded by Ray Grant.



Photo : January 25, 1966 - leaving home for REPS

My teachers during those years were :

1966 - Std 2 - Di Ellenberg
1967 - Std 3 - Tom Coulter
1968 - Std 4 - Martin Sanderson (still lives in Bulawayo)
1969 - Std 5 - Ray Grant

Matrons (I remember) :

Mrs McLlenan (Ma Lennie)
Mrs Rollison
Mrs Plakolm (Ma Plakkie)
Ms Horseman (Nurse)
Ms Bedford (Kitchen ?)



Boys in my class during those years were (in brackets the high school they went on to) :

Ashby, Gavin (Head Boy) (Gifford ?)
Bailey, Nigel (Guinea Fowl)
Baldwin, Graham (Plumtree : Gaul)
Bickle, Charles (Plumtree : Gaul)
Bradnick, Stewart aka Monty (Plumtree : Lloyd)
Britten, Trevor (Milton ?)
Brown, Dave (Hamilton ?)
Cantle, Brian (?) ( ?? )
Duckworth, Ian (Plumtree : Grey)
Gilmour, Deane (Plumtree : Lloyd)
Hallam, Mike (Chaplin)
Heath, Brian ( ?? )
Hiscoe, Roger (Guinea Fowl)
Johnson, Tim ( ?? )
Knight, Andy (Plumtree : Grey)
Kluckow, Mark (Plumtree : Milner)
Le Roux, David (Guinea Fowl ?)
Lucas, Lance (Plumtree : Lloyd)
Mann, Brian (Plumtree : Grey)
Mills, Mike (Plumtree : Lloyd)
Olds, Dave (Plumtree : Lloyd)
Parker, Bruce (Plumtree : Grey)
Parker, Chris ( ?? )
Parkin, Garry (Hamilton ?)
Parkin, Chris (Milton)
Robertson, Ian (Plumtree : Milner)
Schwimm, Rick (Gifford ?)
Speedie, Paul ( ?? )
Wells, Chris (Chaplin)
Wilde, Jim (Plumtree : Lloyd)

To see class photos click on :

Standard 2, 1966 (JPEG, B&W, 75K)
Standard 5, 1969 (JPEG, B&W, 50K )

Other Photos :

REPS Dining Hall (JPEG, Colour 30kb) 001
REPS Hostel (JPEG, Colour 37kb) 002

Some other good mates I made at REPS were Andrew and Martin White (the terrible twins !) and John (Willy) Robinson who still farms near Falcon College.

So many memories from those days - to detail but a few :

Saturday and Sunday exeats to Sandy River and nearby kopjies (crawling in caves and looking at bushman paintings) or walking to the MOTH shrine in the National Park.

Tuesday and Saturday tuckshop. The old (Greek ?) barber who used to come out from Bulawayo to cut our hair.

Annual plays held at the outdoor auditorium in the headmaster's garden. The new hall was opened in 1969 so I took part in the first ever indoor play.

The old green school bus/truck which must have been a former prison wagon.

My godmother, Peggy Pattullo, owned Anglesea Farm just south of the school on the Kezi road so I spent many a Sunday exeat there enjoying the good food and hospitality. She had a wonderful Jersey heard and for many years I used to help her at the annual Bulawayo Agricultural Show where she always won many prizes for her cattle.

EXCERPTS from the school magazine :

1968 Magazine - Preface (Editor and Publisher Unknown)

In producing the first magazine at R.E.P.S. for twenty-nine years, we were frankly at a loss to know where to begin. The vistas that opened up before us were so vast, the material available of such quantity and quality that it became clear a tome was in the offing. We make no apology, therefore, for the fact that we decided to confine ourselves entirely to contributions from the children. From this relatively small reintroduction it may prove that we build up to a fairly sophisticated production. Should this happen, it will be a natural and gradual evolution rather than a declared aim.

Below is a poem which prefaced the first magazine produced in 1934. It is dedicated to the boys. Its simple beauty and the sentiments it expresses seem so appropriate at this time.

TO ALL BOYS - PAST, PRESENT AND FUTURE - OF RHODES ESTATE PREPARATORY SCHOOL

Oh, all you little boys, whose busy feet
Echo unceasing down cemented ways
Past classroom, dormitory and dining-hall,
You are the heirs of all this sunny land
To make of it a living monument
Unto your industry, or to destroy
All that your Founder builded; have you thought
On that responsibility, sealed with his honour
That you perforce must shoulder ? Or, is Life
To you a little thing, to be bandied round
And played with, tossed aside and left to rot ?
We, striving within these walls, guarding your welfare
Showing you vistas of a future state
Wherein all wars, famines and pestilences
Depressions - both economic and of the soul -
And such obstructions to the perfect life,
Shall be disposed of, we have run our race
And unto you have now passed on the flag.
Take it to victory, make of this fair land
A fairer; one that all the world shall own
As being the substance of a dream come true. ANON.

1969 Magazine - My impressions .........

After four years of living at R.E.P.S. I feel very sad to leave, but I will have to. First of all we are very lucky to have such a nice school in such a lovely part of the country.

Our sporting side of view is of a very high standard and I have enjoyed the "counties" and other sports that I have taken part in.

I enjoyed, when I was in Std 2 and 3, playing on the kopjies collecting spiders and scorpions and building forts ! I enjoyed lying around on the lawns in front of the hostel on a hot Saturday with the buzzing of bees, the smell of flowers, and the chattering of busy squirrels in the green leafy trees.

For our own gardens to build up our muscle and to get the odd tickey or two ! For the fun of going on exeats to be free and wild to get dirty and scratched and suntanned. To find bushman paintings on rocks and to be able to observe birds in their natural habitat.

All these things I have enjoyed very much and, as I leave, I assure you that I will take away many happy memories of my stay here. G. Poultney (Std. 5)