Gordon Poultney - National Service 1976 - Internal Affairs - Mount Darwin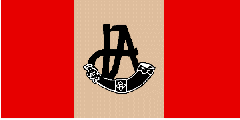 In January 1976 I was called up for National Service (intake 150) with Internal Affairs (IANS 4) so did my basic training at Chikurubi Barracks in Salisbury. In March 1976 (a few days after my 18th birthday so I was just legal to drink and kill!) I was posted to Mount Darwin for the remainder of the year. I was initially sent to a relatively new Keep at Pachanza which was on the road to Mukumbura and situated just before the road headed around the "Bull's Nose" on the end of the Mavuradonha Range and headed down into the valley floor. The District Officer in charge of Pachanza was Dave Dodds who was a great Bisley shooter so we used to have lots of rifle practice. There was no Protected Village (PV) at Pachanza at that time so we spent our time patrolling the area on foot trying to gather information on the terrs and supervising the weekly cattle dipping at the nearby tank - 1,400 head. We also had to pick up the local Chief, Dotito, and bring him into the Keep every evening to "protect" him from the terrs. Of course it wasn't too long before the gooks caught onto this and were waiting in ambush for Dave one afternoon. He got a very bad wound in the leg and buttock and had to be cas-evac-ed to Salisbury. He never was completely right and walked with a limp thereafter. (The DA with him got several bullets in the chest and abdomen and I am still amazed, to this day, that he survived too.)

One of the highlights of my stay at Pachanza was attending a traditional beer drink and rain-making dance held by the famous spirit medium, Parangeta, at Chief Dotito's kraal. It was quite the experience to be in the middle of such an affair and to see the old medium become possessed in the form of a lion, dancing on all fours. Other notable events - the Keep got revved by terrs with mortars and small arms twice while I was there, there were several contacts in the area involving RLI Fire Force and Canberra bombers after terrs had attacked villages at night and I had close shaves with landmines on the road to Darwin. In fact Pachanza Keep was the turn around point for the Engineers who used the clear the road each day using the "Pookie" landmine detection vehicle (that was AFTER I had nearly been blown up a couple of times !) Another vivid memory was a doctor flying in from Karanda Mission to pick up a local who had been shot in the chest by terrs at least six times. I could hardly believe my eyes when the old madala wandered back to his village two weeks later !

In July 1976 I was transferred to the Kaitano Keep with two PV's, situated West of Mukumbura along the "border" road, but not very close to the Mozambique border itself. After a few weeks I took over from Ant Fynn, the DO, who was moved into Darwin HO. Whilst a lot of travel between Kaitano and Darwin was done by planes of the ADF fleet, we did occasionally drive through. One of my memorable trips was along the border road, stopping to visit the Hoya Keep in the Centenary district, then through Mazarabani and up the incredible Alpha Trail. Another one was flying back from Darwin and "gliding" low over one of the army O.P.'s on top of the Mavuradonha so that we could drop them their mail and newspapers ! Then swooping down the side of the escarpment into the valley below and game viewing along the way. The one pilot I remember well was Russell Kilner who often allowed us to "fly" the plane on some trips.

We saw a lot of "action" in the Kaitano area as it was one of the major infiltration routes up to the escarpment. We had several large Fire Force contacts around us and I still remember the sight of 33 body bags (terrs) on our landing strip after one day's kill. (Unfortunately that day the RAR lost one - a tracker called Jeremy Fisher, who was actually at Plumtree a couple of years ahead of me.) Fortunately we had no landmine incidents - they were kept more for the "landmine alley" between Pachanza and Darwin on the highveldt.

Of course many an hour was spent over cold chiboolies at both the Mukumbura Surf Club and the Changamire Arms (Intaff's pub in Darwin) with the inevitable games of Bezant. Every time I eat egg and bacon rolls I am taken back in time to the Forces Canteen in Darwin where we would always stop for some graze; and also to eye any "young" ladies who were volunteering there !

Intaff Staff in the Darwin area at that time were :

Jim Latham - D.C.
Rob Walker - ADC (later DC of Kezi)
Ant Fyn - DO Kaitano and HQ
John Connelly - DO Mukumbura
Barry Mulder - (Title ?)
Andy Olver - DO Dotito & Bveke
Rob Carruthers - DO Bveke & Kaitano
Colin Bird - DO Nhembire
Pete Skott - DO Nhembire
Steve Cloete - DO Chiswite
Cameron Clarke - DO HQ
Rob Rawson - DO Chigango
Dave Dodds - DO Pachanza
Ken Tuckey - DO Horse Troop
Mike Blake - DO Chesa
Mike Bellis - Agricultural Officer
Allan Nichols - Agricultural Officer
Jim Porter - Primary Development Officer, ADF (African Development Fund)
Ian McFarlane - Field Assistant, ADF
Bill Coowie (Sp?) - Field Assistant, ADF
Geordie - Mechanic, ADF
Reg Lawson - HQ Paymaster
Daphne Whitehead, DC's Secretary
Mrs Hoad - HQ Assistant
Brenda Tuckey - HQ Assistant


In July 2005 Andy Olver (now in Australia) sent me an update to the above list and the following details in several e-mails :

"I've just come across your web site and the section on your national service. I was a DO in Darwin from 1974-1978 and then went to Wankie where I joined up again with Colin Bird (now in New Zealand), Rob Walker (who went on to Kezi from there) and Jim Porter (last saw him at Mike Bellis's farm in 1997). We had a mini-Darwin scene going there which really pissed off the DC, Rupert Goosen. Colin, Rob and Jim all left Wankie in about 1979 but I stayed on until my forced retirement in early 1983 and have the dubious distinction of being the last white District Commissioner in Africa.

Just for the Mt Darwin record, I started off in Mukers, then moved to and built the Dotito Keep and PV and finally ended up as DO Bveke where I was responsible for completing the construction of that Keep and for the movement of 34,000 locals into 15 PV's and the subsequent overall command of the Keeps/PV's and some 400 men. When I think back on it, it was quite amazing as I was only 24 years old and really thought nothing of the responsibility.

As for news of the above, the last I heard, Ant Fyn was farming in Macheke (1997), Mike Bellis was farming in Marondera (1997), Jim Porter was in Harare (1997), Ken Tuckey migrated to New Zealand in the mid-1980's, I migrated to Australia in 1983, Colin Bird migrated to New Zealand last year (2004) but until then was in Chiredzi, Rob Carruthers was KIA near Kaitano in 1978 (just after he, Ant Fyn and I had returned from a holiday in Argentina), and as for the rest, I don't know what they're up to. The last time I saw Jim Latham (1983) he was farming in Mazoe.

Do you remember Bill Coowie's dog, Bongo? Bongo died one night while we were in Mt Darwin. I think it was from alcohol poisoning. Bill used to give Bongo a saucer of Cane Spirits every now and then and quite often they'd both get pissed together. If you asked Bill about the scar on his lip he'd say "I was talking when I should have been listening".

In fact most of us had dogs - Rastus (me), Miss Murgatroyd Mugwump (Pete Skott), Chief (Mike Bellis), Bruce (Jim Porter), Robble (Colin Bird), Bongo (Bill Coowie), Dave Dodds (Tanu) and there were a couple of others. Ken Tuckey's bull terrier (forgot its name), was the mother of Rastus and Mugwump. I've mentioned Pete Skott. He was another DO (from Denmark) who spent most of his time at Nhembire with Colin Bird. A loveable bloke and the brunt of quite a few of our jokes. I remember popping in to Nhembire for a chat and a cold beer but the beer was warm because Pete didn't know how to light his paraffin fridge, and for 2 weeks he'd done nothing about it. One winter's night at Bveke, after lights out, we got mortared. I grabbed my rifle, webbing a shirt and dashed into a bunker to find Pete Skott sitting there starkers with a cool box and a beer in his hand, but no rifle to be seen anywhere. At least he got his priorities right.

The old paymaster was Reg Lawson. Had all sorts of German military paraphernalia in his office. Also, were you there when Lionel Dyke (Senior DO, ex RAR & sometimes wore a monicle) was there? Lionel went back to the army and ended up as Colonel in charge of 6th Brigade in the Zimbabwe National Army. He's now into de-mining.

The woman who worked in HQ was Mrs Hoad, & her son (I forget his name) also worked as a Field Assistant for a short time. Latham's secretary was Daphne Whitehead. And of course Brenda Tuckey also worked in the DC's Office. In fact, I was a friend of Brenda's from Bulawayo before she married Ken (when she was Brenda de Goviea). Ken's and my parents knew each other from Bulawayo. My old man played cricket for Rhodesia and captained Matabeleland rugby."
If anybody has any other news of any of these individuals, anecdotes about time in Darwin or photos to add to the gallery I would be pleased to have them to add to this page.


Related web pages :

Rhodesian Roll of Honour
Chas Lotter's Echoes of an African War