Poultney Family Album - Mexico December 2004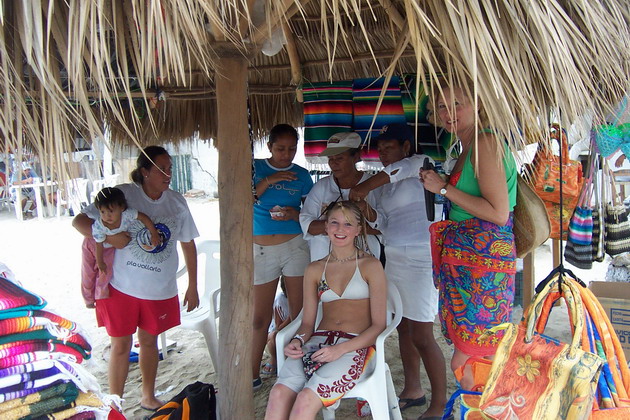 Johanna and Jenny both had their hair braided by vendors on the beach.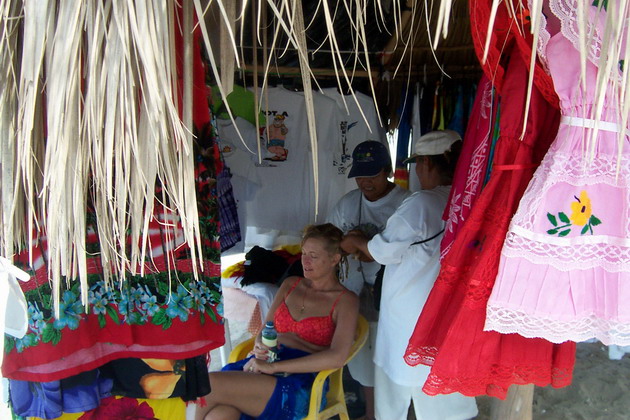 The swim-up pool bar quickly became one of our favourite locations with virtually any conceivable drink or
cocktail available for the asking. Pina Coladas were normally the morning drink of choice !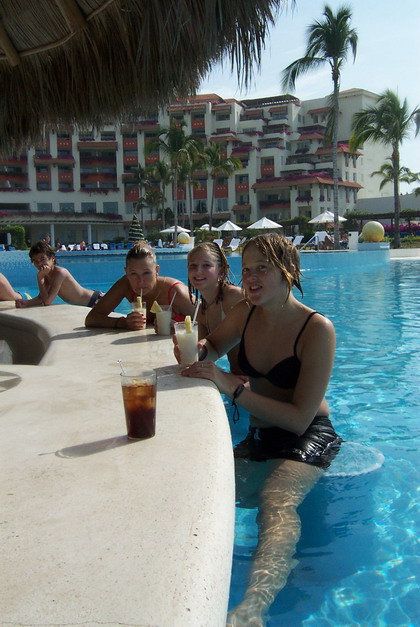 Previous Photo Back to Album Next Photo