Poultney Family Album - Mexico December 2004

As we walked along the promenade we came across some artists working and displaying
their work in the open. We were very taken by this man - Xaime Ximenez - who has very
shrivelled arms and therefore paints with a brush in his mouth. We bought this painting -
a typical scene of old town Puerto Vallarta - from him.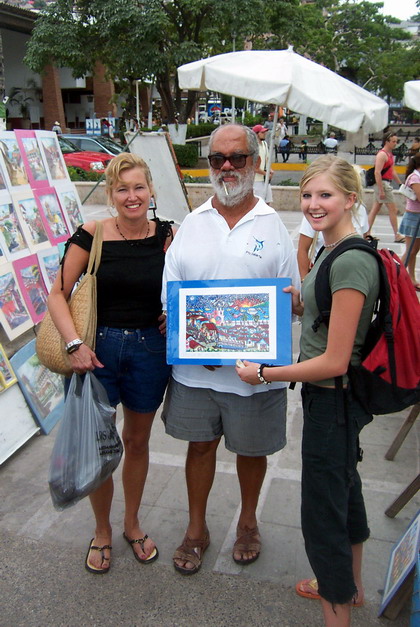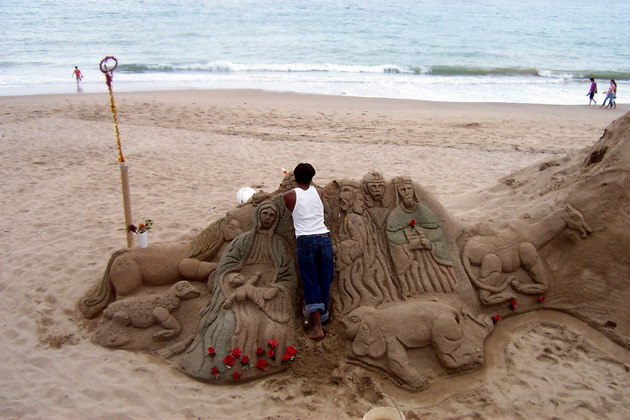 Further along the promenade was an artist of a different kind - a sand sculptor.
Being Christmas Eve his work that day was most appropriate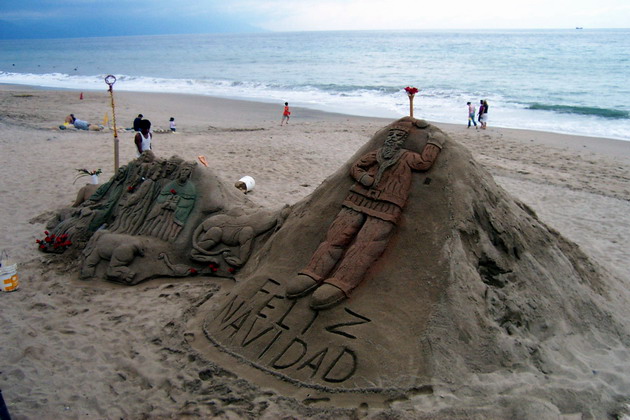 Previous Photo Back to Album Next Photo