Poultney Family Album - Mexico December 2004

At our resort there was a bird show one afternoon. They had trained the birds to do all sorts of fun tricks.
Here a Cockatoo (Australian) rides a very small bicycle - yes he's actually pedalling !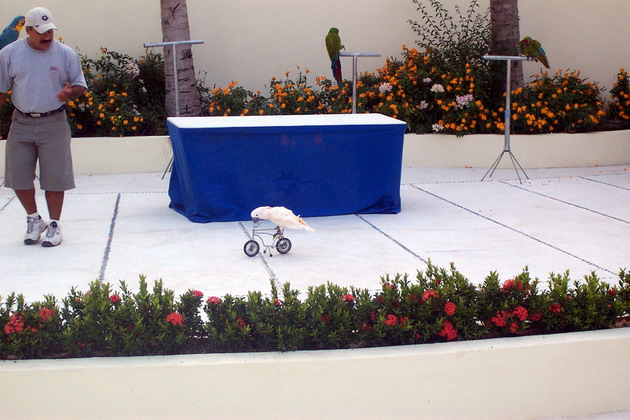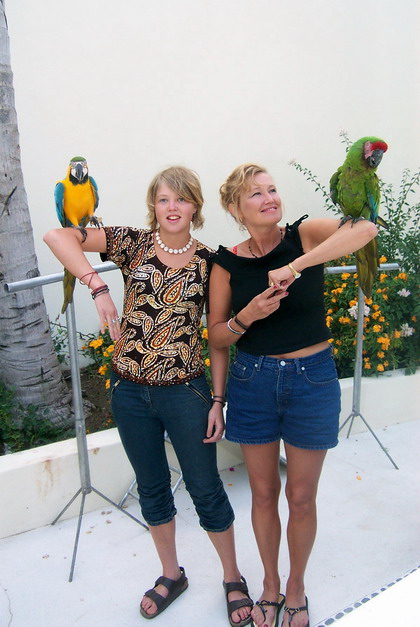 After the show we were able to go up and talk to the birds !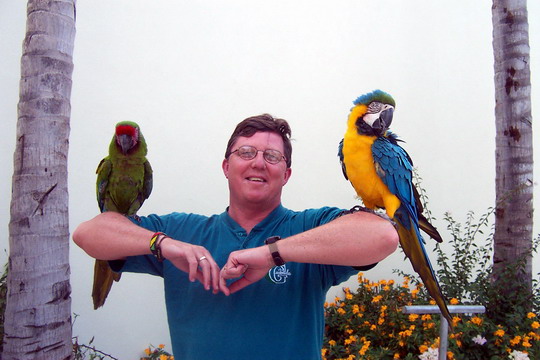 Previous Photo Back to Album Next Photo