The Poultney Family
Updated September 5, 2009

This Poultney family has it's origins in Southern Africa when the first ancestors arrived in Algoa Bay as emigrants from England with the 1820 Settlers
and after five generations in South Africa moved to what was then Southern Rhodesia. Having gone through the trials of the changes from
Rhodesia to Zimbabwe we moved in 1988 and settled in Canada where we have our home in Spruce Grove, Alberta.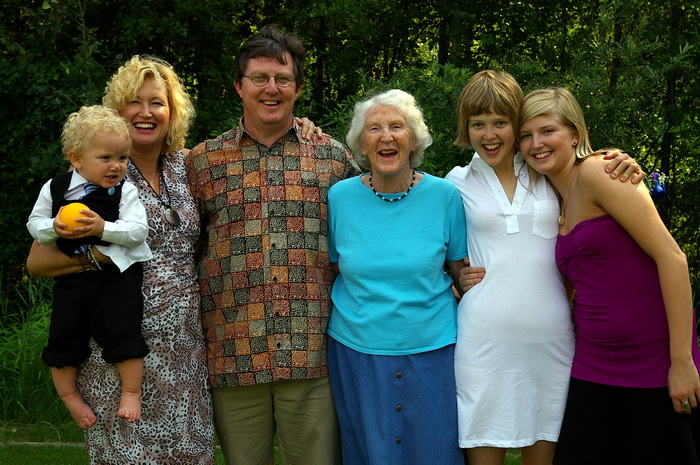 July 2007 - at Bronwen's wedding

The purpose of this web site is to share with you our personal history and heritage, particularly for those interested in family tree research
and Rhodesiana, as well as current news of our lives in our new homeland and our ongoing interests and pursuits.
We hope you will browse these pages and enjoy what you find in them. We always welcome comments and criticism.

September 5, 2009 marks the fifth anniversary of Simon's death.
Please see the Memorium


---
Poultney Blog and Newsletters Updated October 2008 Lots of details about 2007 and 2008 !!
The Incredible and Powerful Story of the Sand Dollars
Mort's Tree
Tribute to Keith Harvey

General Background Information - a thumbnail sketch of the past 49-odd years. For more detailed information go to the following individual pages :
Living near us are Jenny's mum and step-father, Myrna (nee Plumb) and Richard Hanmer

Tribute - Michael (Mick, Mike) Craig Tanner - Jenny's father, who passed away in August 1999

Rhodesiana - visit our related web site
Poultney Family History - useful pages for those interested in genealogy
Photo Gallery Updated October 2008
What's New on This Site
---
---
We are very sad and devastated to advise of the death of our dear son and brother, Simon (21), on September 5, 2004.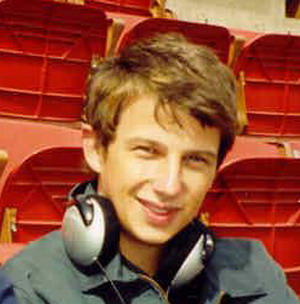 We have formed The Simon Poultney Foundation and more information can be obtained from that web site.
This also has details of the exciting launch of Jenny's book Jameela's Jangles
---
Related Web Sites